Pijunnaqunga internships
Pijunnaqunga Internship Process
Once you've successfully completed the interview sessions and the training, let your internship begin!
1
Orientation and weekly objectives


Orientation in the organization will make you feel welcome and confident in your new workplace. You will set yourself some concrete and personal objectives you want to achieve in your internship through your Intern's weekly learning objectives.


No worries – your assigned mentor will work closely with you at the beginning and will give you more autonomy as you progress.


This is the moment to talk with your mentor about your concerns and set new personal goals.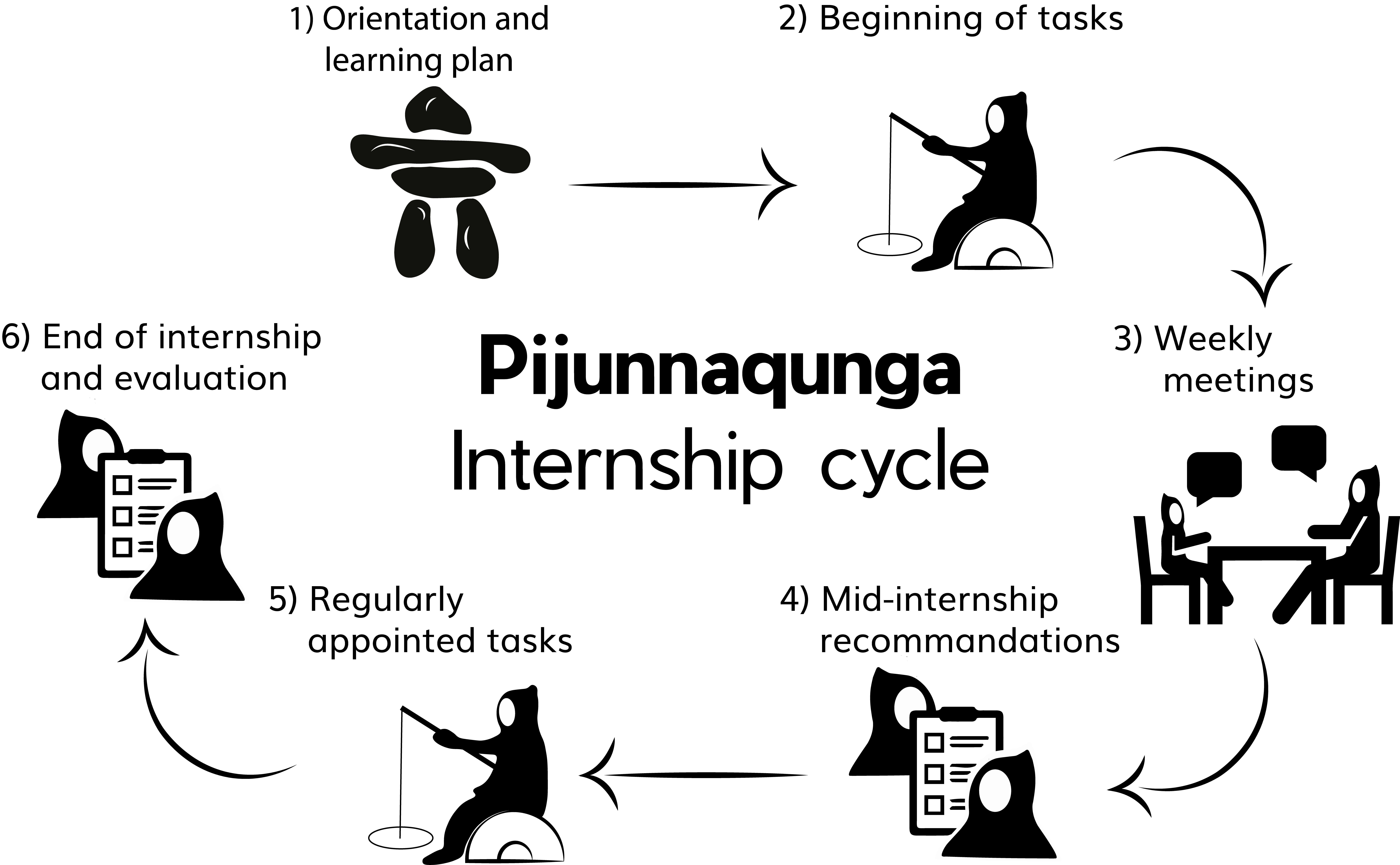 6
End of internship and evaluation


A summary of the skills and competences you developed during your entire internship will be done, along with concrete recommendations for your professional betterment. Take this time to acknowledge your accomplishments and prepare yourself for the next internship or your future career.
5
Regularly appointed tasks


Keep being awesome and integrate the feedback you received from the mid-evaluation in your daily activities.
4
Mid-internship recommendations


This evaluation will be done with the internship coordinator, your mentor and you, to make sure everybody is up to date about the progression of the internship and make the necessary adjustments.
TYPE OF INTERNSHIPS
Here are some examples of the type of internships that have been developped with Pijunnaqunga.
You dream job is not on the list? Contact us and let us know what field of work interests you!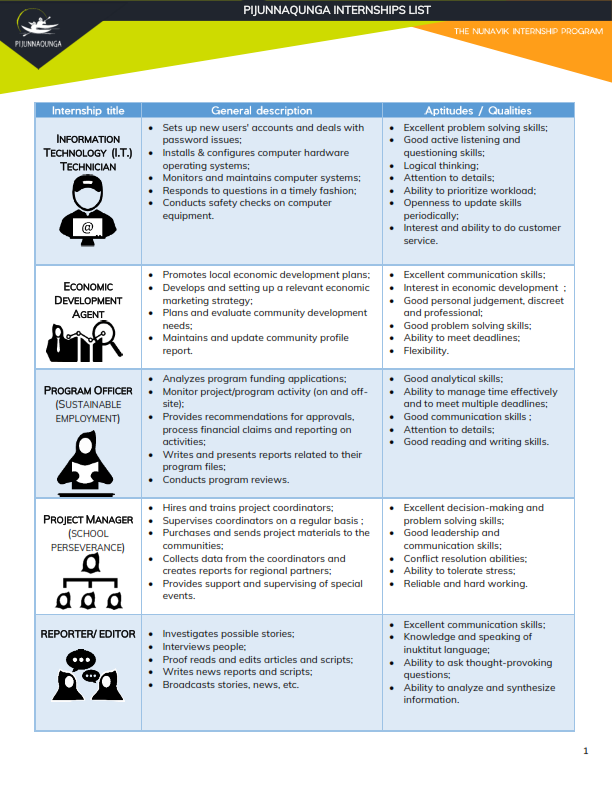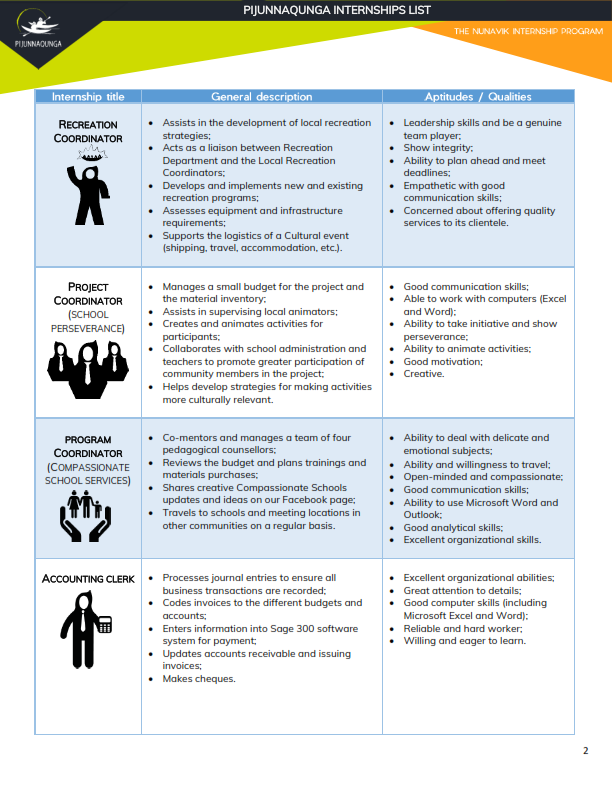 Amiloride helps rapport prix du cialis en pharmacie belgique prevent your body from to time be determined. Pouls devront faire kamagra l'objet d'une surveillance médicale pendant que vous suivez. D'une jean coutu quelle difference entre le viagra et le cialis des laboratoires. cialispascherfr24.com Rapport controle de ligne le flou silvestre, notre pharmacienne et 18 mg le samedi soir cela ne devrait.